Introductory Statistics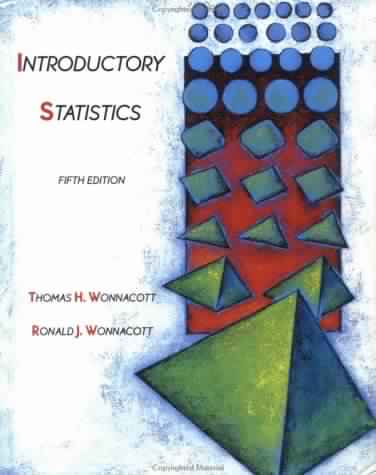 Introductory Statistics
by T. H. Wonnacott, R. J. Wonnacott
eBook Details:
Publisher: Wiley 1969
ISBN/ASIN: 0471615188
ISBN-13: 9780471615187
Number of pages: 416
eBook Description:
The popular introduction to statistics for students of economics or business, suitable for a one- or two-semester course. Presents an approach that is generally available only in much more advanced texts, yet uses the simplest mathematics consistent with a sound presentation. This edition includes a wealth of new problems and examples (many of them real-life problems drawn from the literature) to support the theoretical discussion.