Think Stats: Probability and Statistics for Programmers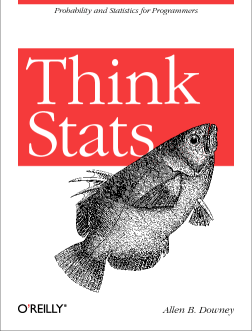 Think Stats: Probability and Statistics for Programmers
by Allen B. Downey
eBook Details:
Publisher: Green Tea Press 2011
Number of pages: 122
eBook Description:
Think Stats is an introduction to Probability and Statistics for Python programmers. This new book emphasizes simple techniques you can use to explore real data sets and answer interesting statistical questions. Basic skills in Python are assumed.