Abstract Algebra: Theory and Applications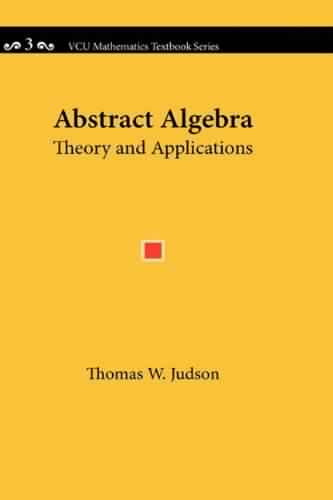 Abstract Algebra: Theory and Applications
by Thomas Judson
eBook Details:
Publisher: Virginia Commonwealth University Mathematics 2009
ISBN/ASIN: 0982406223
ISBN-13: 9780982406229
Number of pages: 428
eBook Description:
This text is intended for a one- or two-semester undergraduate course in abstract algebra and covers the traditional theoretical aspects of groups, rings, and fields. Many applications are included, including coding theory and cryptography. The nature of the exercises ranges over several categories; computational, conceptual, and theoretical problems are included.