An Introduction to Statistical Learning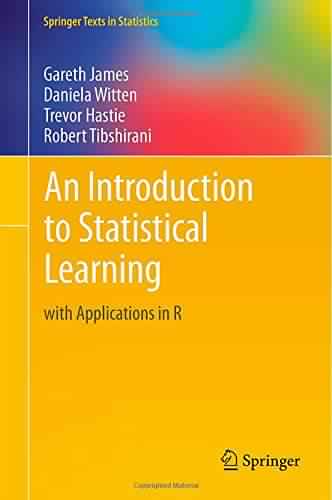 An Introduction to Statistical Learning
by G. James, D. Witten, T. Hastie, R. Tibshirani
eBook Details:
Publisher: Springer 2013
ISBN/ASIN: 1461471370
ISBN-13: 9781461471370
Number of pages: 440
Licence(S): Under Creative Commons
eBook Description:
This book provides an introduction to statistical learning methods. It is aimed for upper level undergraduate students, masters students and Ph.D. students in the non-mathematical sciences. The book also contains a number of R labs with detailed explanations on how to implement the various methods in real life settings, and should be a valuable resource for a practicing data scientist.