How to copy content from book without plagiarizing?
Plagiarism is defined as the act of taking someone else's ideas and presenting them as your
own. This indicates that you are copying and pasting the identical words and phrases from
someone else's book without giving them fair credit or obtaining their permission.
Plagiarism is also regarded to occur when you replicate another person's work while quietly
rearranging the wording on your own. Unless it is immediately distinguishable as being
notably similar to the original, you're skating on thin ice.
The prevention of plagiarism by copying text from books is very important; nonetheless,
many institutions still fail to prevent this issue. It might be risky to just copy and paste an idea
from another source without providing adequate attribution or a quotation in return. If you
want to minimize the possibility of being embroiled in inadvertent difficulty, you should learn
how to prevent plagiarism as soon as possible.
Plagiarism is a severe offense, and it might result in your work being disqualified from
consideration. That is the last thing anybody wants to happen after putting in long hours of
effort. Even if you did not steal to do so, it is still theft.
Copying and pasting someone else's work without giving them credit will result in severe
consequences. To overcome this issue, you may easily discover an online paraphrasing tool
and it should be used as an assistance to plagiarism-free copy from a book.
As soon as you can see the importance of avoiding plagiarism while copying content from
other sources. Here are some of the most effective strategies to copy content from books
without plagiarizing.
Tips to copy content from the book without plagiarizing

As plagiarism is defined as the act of copying someone else's presentation of an idea
without their permission. You can also be accused of plagiarism when you replicate
someone else's work to rewrite it yourself. Listed below are a few tips to copy content from
books without plagiarizing.
1: Paraphrasing

Paraphrasing is the process to rephrase sentences from an already written context into your
own words without affecting the sense of what was originally spoken. If done poorly,
paraphrasing might be mistaken for plagiarism, so use caution.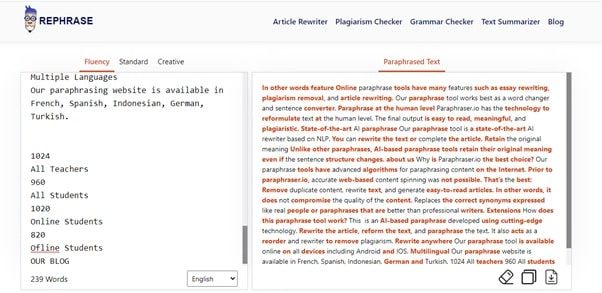 A certain amount of time and effort is required to successfully paraphrase without plagiarizing. Make an effort to reword and structure your text in a unique manner, and avoid using too many words or phrases that are identical to those in the source.
The challenge is to do so without distorting the original meaning of the concept. Remember that you're still stealing someone else's concept, so you need to create unique content that differs from the source while retaining its concept.
Use of paraphrasing tools
A paraphrasing tool is a utility that allows you to paraphrase a piece of information online. By rephrasing phrases, it makes it possible to prevent plagiarism from occurring. It uses different synonyms and phrases to distinguish the paraphrased information from the original content.
You can find a paraphrasing tool free of cost which can quickly help you copy the text from a book without getting involved in plagiarism.
Within seconds, you may have a paragraph completely paraphrased in your own words. This process of paraphrasing is as:
Start by going towards the tool and pasting your document into the appropriate area.
Select "paraphrase" from the drop-down menu.
Choose the synonyms that appeal to you.
You've completed your task! You may now copy the text that you have paraphrased.
Make sure to run your paper via a plagiarism checker to detect plagiarism from your work.
1. Properly cite and quote sources
There are times when you will not be able to paraphrase the original sources, so you will have to quote and reference them instead. Despite the fact that you are using identical content, this will not be deemed plagiarism.
Particular care must be taken to ensure that the words and concepts remain precisely as they were in the original source when you quote and reference the sources. To be precise, you should adhere to the document formatting requirements established by the educational institution and include the author's name, the date of publication, and any other information that is required.
In short, when you refer to an idea or phrase that is not your own, include a citation in your writing that includes the full name of the source, the date it was published, and any other citation elements that are required by the style guide to which you are adhering.
2: Make a presentation of your own concept
Instead of just repeating the thoughts or phrases of the source, consider what you have to say about them. Examine your work and consider what one-of-a-kind point of view or argument you may bring to the table that is truly your own.
Keep in mind that even if you're only referencing a source's ideas or phrases in order to build your argument, you'll still need to follow the principles outlined above in order to avoid being accused of plagiarism.
The temptation to reuse part of your earlier words when writing on the same subject for many tasks might be strong when writing on the same topic for several assignments. This is known as "self-plagiarism." If the publication or your teacher didn't permit you to repeat your previous work, the danger of self-plagiarism is equally as great as it would be otherwise.
3: Use a plagiarism checker
In the case of copying content from a book, certain words or lines may remain with you so strongly that you unwittingly use them in your work without giving them proper credit. When in doubt, employing an online plagiarism checker might assist you in identifying and correcting these errors before submitting your work for consideration.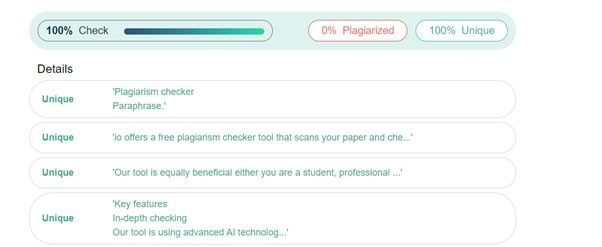 On the internet, there are a variety of plagiarism checkers which check your writing for any instances of copied material. Using these tools, you may determine whether or not portions of your work have been copied; some of them even underline the precise words or phrases that are of concern and provide information on where the material came from.
Conclusion
Being plagiarized is not a good element at all so you have to know how to copy content from a book without plagiarizing. When you are copying and pasting someone else's work from a book, you have to follow the above tips and strategies. The easy four procedures outlined in this article may assist you in lending someone else's concept without having to worry about being accused of plagiarism.