Mathematics of the Discrete Fourier Transform (DFT): with Audio Applications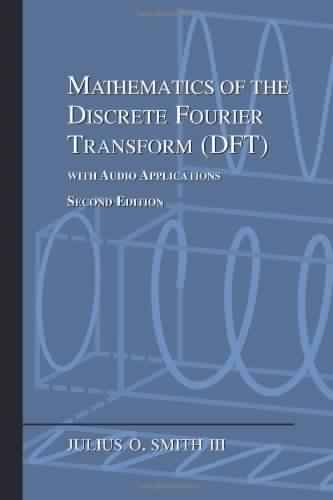 Mathematics of the Discrete Fourier Transform (DFT): with Audio Applications
by Julius O. Smith III
eBook Details:
Publisher: W3K Publishing 2007
ISBN/ASIN: 097456074X
ISBN-13: 9780974560748
Number of pages: 322
License(s): Pending review
eBook Description:
Detailed derivation of the Discrete Fourier Transform (DFT) and its associated mathematics, including elementary audio signal processing applications and matlab programming examples. This book started out as a series of readers for my introductory course in digital audio signal processing that I have given at the Center for Computer Research in Music and Acoustics (CCRMA) since 1984. The course was created primarily for entering Music Ph.D. students in the Computer Based Music Theory program at CCRMA. As a result, the only prerequisite is a good high-school math background, including some calculus exposure.