A Reader's Paradise: How to Download Classic Books Free Online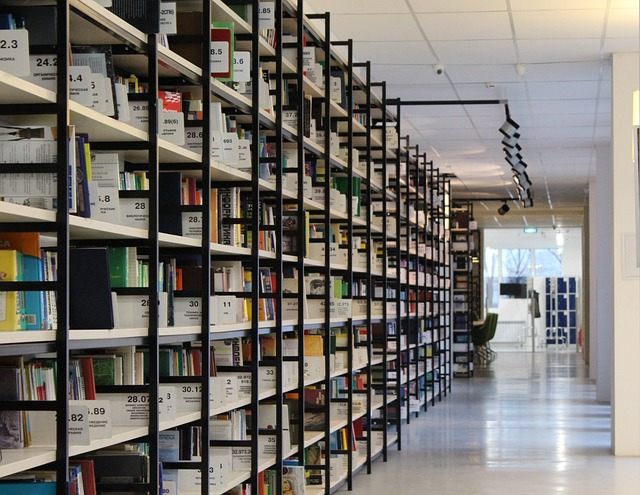 Ever wish you could escape into a classic tale of adventure or mystery but don't want to pay for an overpriced ebook or audiobook? Don't despair, book lover, the literary classics are at your fingertips for free. You just have to know where to look. In this article, I'll show you how to find and download classic books for free so you can build your own personal library of timeless stories. From Dickens to Dostoevsky, Verne to Voltaire, you'll soon be downloading dozens of free ebooks to your phone, tablet, or e-reader. So grab a cup of coffee, settle into your favorite reading spot, and get ready to be transported into the captivating worlds of some of the greatest books ever written. The adventures await!
Project Gutenberg: The Original Free Ebook Library
Project Gutenberg is the OG of free ebook sites. Since 1971, this nonprofit has been digitizing public domain books and offering them up for free. They have over 60,000 ebooks you can download right now.
To find books on Project Gutenberg, just browse by author, title, language, or subject. Or search for a specific book. Once you find something that piques your interest, you have a few download options:
-Plain text files: Simple, no-frills text documents. Easy to read on any device but no images or formatting.
-HTML files: Basic web pages. Keep images and formatting but need an internet connection to read.
-EPUB files: Digital ebook format. Can be read on most e-readers, tablets and smartphones. Retain formatting and images.
-Kindle files: For reading on your Kindle device or Kindle reading apps.
-PDF files: Static files that look just like the printed page. Can be read on most devices but are not easily resized for different screens.
The best part is all downloads are DRM-free, so you can enjoy your ebooks whenever and wherever you like. Whether you want to catch up on classics you never got around to reading or discover hidden gems, Project Gutenberg is a reader's paradise. Dive in and happy reading!
Open Library: A Project of the Internet Archive
Open Library is one of the best resources for downloading free ebooks, especially classics. This massive digital library contains over 1 million ebooks that are free to download, including thousands of classics.
To find books on Open Library, just search for the title or author on their site. When you find an ebook you want, select the format you prefer – options typically include PDF, EPUB, Kindle, Daisy, and plain text. Then click "Borrow" to check out the ebook for two weeks. During those two weeks, you can download the ebook to read on your computer, e-reader, tablet or phone.
If the ebook is in the public domain, you'll see a "Download" button instead of "Borrow". This means the ebook is free to download and keep forever. Many classics fall into this category.
Open Library has books for readers of all ages. You'll find everything from children's books to academic texts. They also have a large collection of audiobooks, comic books, sheet music, and more.
The site is free to use and powered by donations to the Internet Archive, a non-profit working to provide universal access to knowledge. By using Open Library, you're supporting their important mission while also gaining access to a world of free ebooks.
So whether you're looking to re-read an old favorite like Pride and Prejudice or discover a new classic like The Adventures of Sherlock Holmes, Open Library has you covered. Happy reading!
Digital Library of India: A Wealth of English and Indian Language Books
The Digital Library of India is a free online library containing thousands of books in English and various Indian languages. It's a book lover's paradise, with a treasure trove of classics and contemporary works ready to download at no cost.
A Wealth of Titles
The DLI has a vast collection of timeless books like Pride and Prejudice, Moby Dick, and The Adventures of Sherlock Holmes. You'll also find more recent bestsellers from authors such as J.K. Rowling, Dan Brown, and Khaled Hosseini. In addition to English books, the DLI offers publications in languages such as Hindi, Bengali, Telugu, and Malayalam. Whether you prefer fiction or nonfiction, poetry or plays, you're sure to find something that piques your interest.
Simple Download Process
Downloading ebooks from the DLI is quick and easy. Just follow these steps:
Browse the DLI catalog by author, title, subject, or language and find a book you want to read.
Click "Download" next to your selected title. This will open a new page with download options.
Choose between PDF, EPUB, or Kindle format depending on which e-reader you prefer. The PDF and EPUB files can be read on any device, while the Kindle format is optimized for Kindle e-readers and the Kindle app.
Click "Download" again to save the file to your computer.
Transfer the ebook to your e-reader or e-reading app and start enjoying your book!
The Digital Library of India makes thousands of books freely available to readers around the world. If you're looking for an affordable way to build your digital library, this is an unparalleled resource. Happy reading!
Classic Books Free Online FAQs
What file formats are available?
You'll find classic books in a variety of digital formats to suit your reading preferences. The most common are:
PDF (Portable Document Format): Can be read on any device. Fixed layout so font size can't be adjusted.
EPUB (Electronic Publication): Reflowable format ideal for eReaders. Adjustable font size.
MOBI (Mobipocket eBook): Compatible with Kindle eReaders and reading apps. Customizable font size.
HTML (Hypertext Markup Language): Can be read in any web browser. Adjustable font size.
Are the books legal to download?
Yes, the books from reputable sources like Project Gutenberg, Open Library, and Google Books are in the public domain, meaning the copyright has expired. You can legally download and enjoy these classic books for free without violating any copyright laws. However, some sites do contain pirated content, so stick to well-known and trusted sources.
How do I download books to my eReader?
The steps to download a book to your eReader will depend on the file format and your device model. Here are the basic steps:
Find a book on your chosen website and select the format you want, such as EPUB or MOBI for eReaders.
Click "Download" or "Download for free". The file will download to your computer.
Connect your eReader to your computer using a USB cable. This may automatically open your eReader's storage on your computer's file explorer. If not, open the storage manually.
Drag and drop the book file from your computer into the eReader's storage.
Disconnect your eReader. The book should now appear in your library and be ready to read.
Are there any downsides to using free eBooks?
While free eBooks are convenient and budget-friendly, there are a few potential downsides:
Limited selection. Public domain books tend to be older titles. Newer books are still under copyright.
Variable quality. Some eBooks may contain errors or formatting issues. They don't go through the same proofreading process as commercially published eBooks.
Lack of images. eBooks often don't contain images, illustrations or photos that appear in print books.
Can't keep permanently. You don't own the eBooks in the same way as a print book. The files could potentially disappear from the source website, leaving you without access. It's a good idea to back up any eBooks you download.
Top Free Books
When it comes to classic books, the good news is that many are available to download for free. Here are some of the top free ebook options:
Project Gutenberg
Project Gutenberg offers over 60,000 free ebooks, including thousands of classics. They have everything from Charles Dickens to Jane Austen to Mark Twain. All books are available to download in ePub, Kindle, HTML and simple text formats.
Open Library
Open Library has a collection of over 1 million free ebooks, audiobooks, movies, music, and more. They have a dedicated section for classic literature where you can find free downloads of books like The Adventures of Sherlock Holmes, Pride and Prejudice, and The Picture of Dorian Gray.
Top Free Books
As the name suggests, Top Free Books has many free ebooks—over 20,000 of them. They have a "Classics" category filled with free downloads of books like The Great Gatsby, Moby Dick, and Frankenstein. You can download books in ePub, PDF, Kindle, HTML, and text formats.
Classic Bookshelf
Classic Bookshelf focuses specifically on free downloads of classic literature. They offer books like The Adventures of Tom Sawyer, The Scarlet Letter, and A Tale of Two Cities available to download in ePub, Kindle, PDF, and HTML formats.
Google Play Books
Google Play Books offers thousands of free ebooks to download, including many classics. Some of the top free options include The Adventures of Huckleberry Finn, The Call of the Wild, and Anne of Green Gables. You can download books to read on your Android, iOS device, Chromebook, or computer.
With all these free resources, you'll never run out of classics to enjoy. Happy reading!
Conclusion
So there you have it, a treasure trove of classic books ready for the taking. With just a few clicks, you can build your own personal library of timeless literature and escape into the pages whenever you want. Whether you're in the mood for mystery, adventure, or romance, the classics have something for every reader. Download a few titles, curl up on the couch, and get lost in the words of Austen, Dickens, Wilde or whichever author sparks your interest. The best part is these books are free, so you can keep coming back for more without worrying about the cost. Happy reading! May the classics transport you to new times and places.