We the Media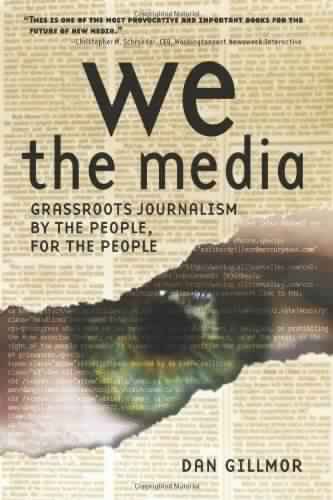 We the Media
by Dan Gillmor
eBook Details:
Publisher: O'Reilly Media, Inc. 2004
ISBN/ASIN: 0596007337
ISBN-13: 9780596007331
Number of pages: 320
eBook Description:
This book is about journalism's transformation from a 20th century mass-media structure to something profoundly more grassroots and democratic. It's a story, first, of evolutionary change. This is also a story of a modern revolution, however, because technology has given us a communications toolkit that allows anyone to become a journalist at little cost and, in theory, with global reach. Nothing like this has ever been remotely possible before.