Applied Nonparametric Regression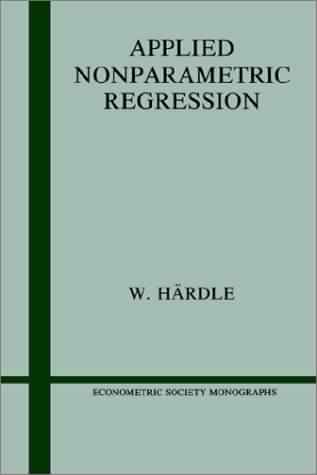 Applied Nonparametric Regression
by Wolfgang Härdle
eBook Details:
Publisher: Cambridge University Press 1992
ISBN/ASIN: 0521429501
ISBN-13: 9780521429504
Number of pages: 433
eBook Description:
This book represents an optimally estimated common thread for the numerous topics and results in the fast-growing area of nonparametric regression. The user-friendly approach taken by the author has successfully smoothed out most of the formidable asymptotic elaboration in developing the theory. This is an excellent collection for both beginners and experts.