Finding Free Textbooks Online: The Best Websites to Download Textbook PDFs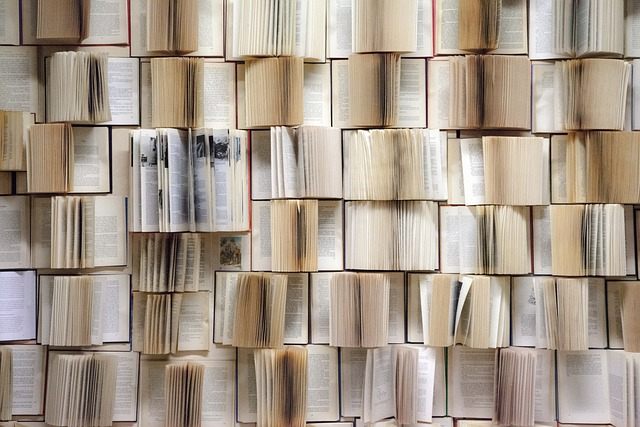 Hey students, no more stressing about those expensive textbooks! There are actually plenty of online sources that offer free textbooks in PDF format, so you can easily download them from the comfort of your home. Yes, really — it's that easy!
We're here to show you the best websites to find free textbooks in PDF format. Whether you're looking for a college textbook or one for high school, this list has got you covered. From e-books that cover every branch of knowledge, to specialized texts on technology and programming languages, there's something here for everyone.
By taking advantage of these free textbook resources, you can save hundreds on college books over the course of your academic career. So what are you waiting for? Read on to discover the top sites with free textbooks in PDF format – and get ready to save some serious cash!
Download Textbooks for Free: Library Genesis
For all the college goers out there, you can kiss those textbooks goodbye! Thanks to Library Genesis (LibGen), you're now able to access hundreds of thousands of books for free—all you need is an internet connection and a web browser.
LibGen is one of the best-kept secrets for finding free textbooks; it's an aggregated library of over 2.4 million books, covering topics like history, philosophy, psychology and other sciences. You can filter your searches by subject and language, then download in PDF format after finding your desired book.
Simply open up LibGen's homepage and use their search bar located at the top-right corner to help you find the book title, author or ISBN number you're looking for. With LibGen's extensive library, you'll be sure to find what you've been searching for without breaking the bank! So why buy textbooks when you can snag them for free?
Access Free PDF Textbooks on Open Textbook Library
As a cash-strapped student, you might be wondering if there are any websites that provide free PDF textbooks. The answer is a resounding yes! Enter Open Textbook Library – the ultimate resource for free textbook downloads.
Open Textbook Library is an incredible initiative from the University of Minnesota Libraries that provides access to hundreds of free textbooks from top publishers, as well as open resources from around the world. With this website, you can easily find what you need by searching by subject or author, or even perusing the list of popular books in your area of study. That's not all – Open Textbook Library also offers detailed descriptions and reviews on each textbook, so you can make an informed decision about which one to download.
On top of that, many of these books even provide a full PDF version so you can read them without having to print them out or buy a physical copy. This makes Open Textbook Library an invaluable resource for finding quality and affordable educational materials online!
Get Free eTextbooks on Project Gutenberg
If you're looking for classic and public domain literature, look no further than Project Gutenberg! This amazing website is a volunteer-run repository that has over 58,000 free books in PDF form that you can easily download.
The great thing about Project Gutenberg is that there is no need to worry about copyright issues. All of the texts are ancient classics and public domain works, so you get the best of both worlds—free literature and copyright-free content.
Plus, their collection of books is constantly growing, meaning you can find new material every time you visit. Here's what you can find on the site:
Novels by classic authors such as Jane Austen and Charles Dickens
Poems by poets like Alfred Tennyson
Plays by William Shakespeare
Non-fiction titles such as philosophy books and historical treatises
Textbooks on every subject imaginable, from biology to physics
Art history books
Children's books
And many more!
With so much to choose from, you can be sure that your textbooks will be in good hands when you download them from Project Gutenberg!
Find Open Source Textbooks on Merlot
You may not have heard of Merlot before, but it's a great site to look for open source textbooks! Merlot stands for Multimedia Educational Resource for Learning and Online Teaching, and the library offers free college-level materials that you can use, including textbook PDFs.
You can find all sorts of interesting topics on Merlot – from Computer Science to English Literature and everything in between! Plus, all resources are peer-reviewed by experts in the field, so you know you're getting high-quality material.
The great thing about Merlot is that it's easy to search for what you need. You can filter by subject, type of resource (e.g., textbook), user ratings or even tags if you want to get even more specific. Once you find the resource you're looking for, just click on the 'Download' button and you'll be able to access the PDF version of the textbook.
So if you're ever in need of a free open source textbook – look no further than Merlot!
Download Free PDF Textbooks on Topfreebooks.org
Have you ever wished for a one-stop shop that provides PDF textbooks for free? Look no further than Top Free Books! This amazing website offers hundreds of thousands of textbooks, from college to high school, so everyone can benefit from their comprehensive library.
But, why choose Top Free Books over other websites?
Quality Textbooks
All of the textbooks on Top Free Books are clear and high-quality PDFs—you won't have to worry about blurry print or illegible pages. Plus, the website is updated on a regular basis, so any new editions and releases are always available for download.
Easy Downloading Processes
Downloading your favorite PDF textbook is quick and easy—just search the database and click the download button! You can also browse books using the categories or explore different topics using the handy search filter feature.
User Experience
Top Free Books has made sure to create a user-friendly website with an intuitive interface and minimal ads that won't distract you from your textbook hunting. With just a few clicks, you can find exactly what you're looking for in mere minutes!
Search for the Best Free College Textbooks on Flat World Knowledge
Are you looking for a great website that can provide you with the best free college textbooks? Look no further than Flat World Knowledge!
Flat World Knowledge has been around since 2007 and is one of the undisputed leaders in providing access to quality education materials at no cost. With this site, you can easily find and download any textbook PDF or e-book for free.
Easy Access to Textbooks
The best part about Flat World Knowledge is that it's incredibly easy to use. Simply type in a keyword related to the textbook you're looking for and you'll have hundreds of options at your fingertips.
Once you find a textbook that looks interesting, click on it and it will bring up more information, including a book description, reviews, as well as links to available formats (including PDF). You can even preview any chapters before downloading the book itself!
Additional Resources
Once you've selected a book, Flat World Knowledge offers additional resources such as free test banks, extra quizzes and exams for professors, course planning guides, and even customized versions of books. This provides both students and educators alike with an all-in-one package that makes education content more interactive, comprehensive and engaging.
So if you're looking for great textbooks without breaking the bank – be sure to check out Flat World Knowledge today!
Conclusion
Ready to break the bank and save on textbooks? Put down the textbook price calculators and get ready to explore the vast, free world of online textbooks by visiting some of the websites featured in this article. Not only will you save tons of money, but you'll have access to the latest and greatest textbooks out there. It's like having a library at your fingertips. With the current advancements in technology, the options are never-ending. So don't wait any longer and start searching for free textbooks today!