Free Hitchcock Movies Online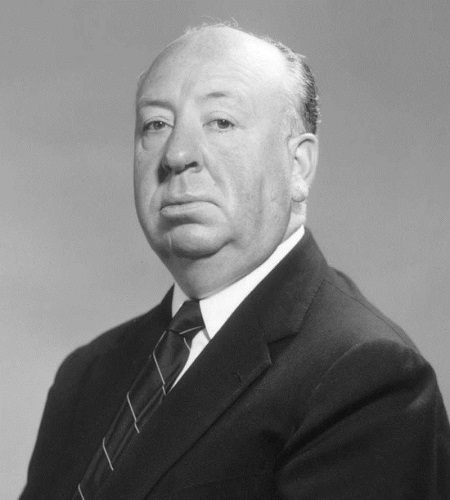 Sir Alfred Joseph Hitchcock KBE (13 August 1899 – 29 April 1980) was an English film director and producer, at times referred to as "The Master of Suspense". He pioneered many elements of the suspense and psychological thriller genres. He had a successful career in British cinema with both silent films and early talkies and became renowned as England's best director. Hitchcock moved to Hollywood in 1939, and became a US citizen in 1955.
With a career spanning more than half a century, Hitchcock fashioned for himself a recognisable directorial style. His stylistic trademarks include the use of camera movement that mimics a person's gaze, forcing viewers to engage in a form of voyeurism. In addition, he framed shots to maximise anxiety, fear, or empathy, and used innovative forms of film editing. His work often features fugitives on the run alongside "icy blonde" female characters.
Hitchcock became a highly visible public figure through interviews, movie trailers, cameo appearances in his own films, and the ten years in which he hosted the television program Alfred Hitchcock Presents. In 1978, film critic John Russell Taylor described Hitchcock as "the most universally recognizable person in the world", and "a straightforward middle-class Englishman who just happened to be an artistic genius".
Hitchcock directed more than fifty feature films in a career spanning six decades and is often regarded as the greatest British filmmaker. He came first in a 2007 poll of film critics in Britain's Daily Telegraph, which said: "Unquestionably the greatest filmmaker to emerge from these islands, Hitchcock did more than any director to shape modern cinema, which would be utterly different without him. His flair was for narrative, cruelly withholding crucial information (from his characters and from viewers) and engaging the emotions of the audience like no one else."
Prior to 1980, there had long been talk of Hitchcock being knighted for his contribution to film. Critic Roger Ebert wrote: "Other British directors like Sir Carol Reed and Sir Charlie Chaplin were knighted years ago, while Hitchcock, universally considered by film students to be one of the greatest filmmakers of all time, was passed over". Hitchcock later received his knighthood from Queen Elizabeth II in the 1980 New Year Honours.In 2002, the magazine MovieMaker named Hitchcock the most influential filmmaker of all time.
license usage is under https://creativecommons.org/licenses/publicdomain/
Free Hitchcock Movies Online :
Memory of the Camps – Free – An attempt to revive a World War II film meant to document the Holocaust. Hitchcock was involved with the original project. (1985)
The Lady Vanishes – Free – British thriller film directed by Alfred Hitchcock. Stars Margaret Lockwood and Michael Redgrave. (1938)
Blackmail – Free – England's first "talkie" feature film, starring Anny Ondra, John Longden, and Cyril Ritchard. (1929)
Young and Innocent – Free – Originally released in the US as The Girl Was Young, this Alfred Hitchcock film was based on Josephine Tey's novel A Shilling for Candles. (1937)
Secret Agent – Free – Directed by Alfred Hitchcock, this film was loosely based on stories by W. Somerset Maugham. Stars John Gielgud, Peter Lorre, Madeleine Carroll and Robert Young. (1936)