How to Be a Motivational Manager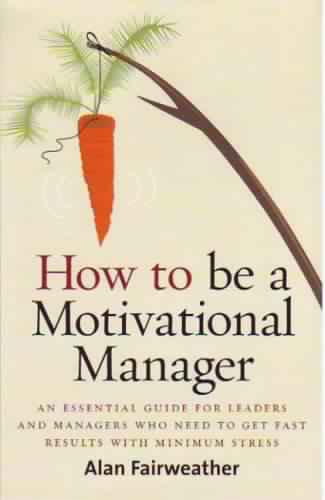 How to Be a Motivational Manager
by Alan Fairweather
eBook Details:
Publisher: How To Books 2008
ISBN/ASIN: 1845282256
ISBN-13: 9781845282257
Number of pages: 238
eBook Description:
This book is a down-to-earth guide for managers and team leaders. It reveals how to motivate your team, get results and do it in the easiest, least stressful way possible. It's written by Alan Fairweather who did the job of a middle manager – and did it effectively – for fifteen years. He now helps others do it on a daily basis through his seminars and workshops. Alan knows the real challenges that managers and team leaders face every day with their people. He's used the "3 Secrets of Motivation" described in this book. They worked for him and they'll work for you. You'll discover how to: pick the right people and communicate what's expected of them; reduce absence from work, reduce staff turnover and the time spent on resolving staff issues; deal with difficult team members; and, develop a highly motivated team who increase customer satisfaction, boost sales and make a positive contribution to the business.