Network Calculus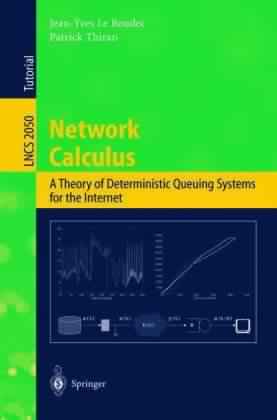 Network Calculus
by Jean-Yves Le Boudec, Patrick Thiran
eBook Details:
Publisher: Springer 2004
ISBN/ASIN: 354042184X
ISBN-13: 9783540421849
Number of pages: 265
eBook Description:
Network Calculus is a set of recent developments that provide deep insights into flow problems encountered in the Internet and in intranets. The first part of the book is an introductory course on network calculus. It presents the core of network calculus, and shows how it can be applied. The second part presents the results from Min-plus algebra needed for network calculus. The third part contains more advanced material, an appropriate reading for a graduate course and a source of reference for professionals.