Numerical Methods and Modeling for Chemical Engineers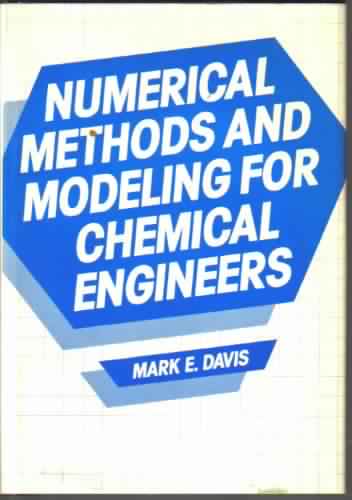 Numerical Methods and Modeling for Chemical Engineers
by Mark E. Davis
eBook Details:
Publisher: John Wiley & Sons 1984
ISBN/ASIN: 0471887617
ISBN-13: 9780471887614
Number of pages: 267
eBook Description:
This book is an introduction to the quantitative treatment of differential equations that arise from modeling physical phenomena in the area of chemical engineering. It evolved from a set of notes developed for courses taught at Virginia Polytechnic Institute and State University. Although the subjects covered in this book are the same as in other texts, the treatment is different in that it emphasizes the methods implemented in commercial software. The aim is to provide an understanding of how the subroutines work in order to help the engineer gain maximum benefit from them.