The Hundred-Page Machine Learning Book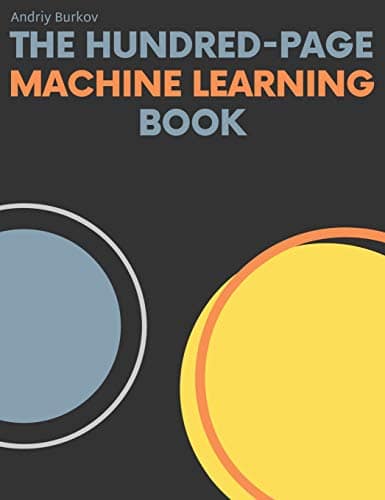 The Hundred-Page Machine Learning Book
By Andriy Burkov
eBook Details:
Paperback: 159 pages
Publisher: Andriy Burkov (January 13, 2019); eBook (Drafts)
Language: English
ISBN-13: 978-1999579500
License(s): "read first, buy later"
eBook Description:
Everything you really need to know in Machine Learning in a hundred pages!
This book provides a great practical guide to get started and execute on ML within a few days without necessarily knowing much about ML apriori. The first five chapters are enough to get you started and the next few chapters provide you a good feel of more advanced topics to pursue. A wonderful book for engineers who want to incorporate ML in their day-to-day work without necessarily spending an enormous amount of time going through a formal degree program.
This is the first of its kind "read first, buy later" book. You can find the book online, read it, and then come back to pay for it if you liked the book or found it useful for your work, business or studies.
This book is for:
a software engineer or a scientist who wants to become a machine learning engineer or a data scientist
a data scientist trying to stay on the edge of the state-of-the-art and deepen their ML expertise
a manager who wants to feel confident while talking about AI with engineers and product people
a curious person looking to find out how machine learning works and maybe build something new
Read it online for free from here: The Hundred-Page Machine Learning Book