The Life and Teaching of Karl Marx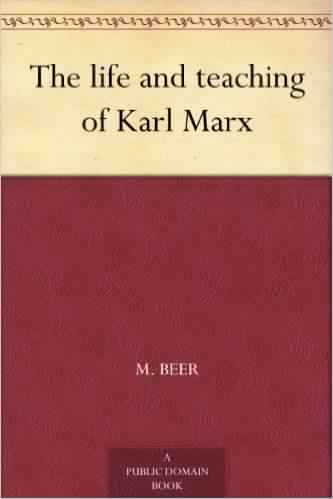 The Life and Teaching of Karl Marx
by Max Beer
eBook Details:
Publisher: National Labour Press 1921
ISBN/ASIN: B00088G3U0
Number of pages: 132
eBook Description:
First published in English in 1921, this work was originally written by renowned Marxist historian Max Beer to commemorate the centenary of Marx's birth. It is a definitive biography, full of interesting personal details and a clear and comprehensive account of Marx's economic and historical doctrines. A special feature of this unique work is the new light thrown on Marx's attitude to the 'Dictatorship of the Proletariat' and Bolshevist methods generally.