Understanding Brazil for Foreigners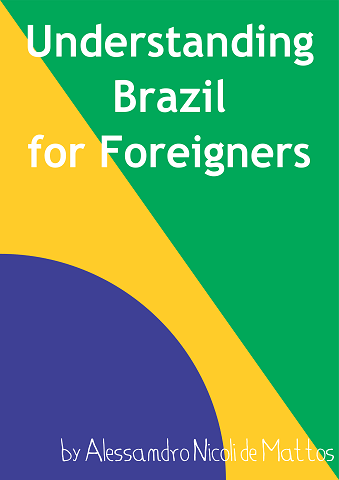 Understanding Brazil for Foreigners
by Alessandro Mattos
eBook Details:
Publisher: Smashwords 2013
ISBN-13: 9781301963935
Number of pages: 124
License(s): CC BY-NC 3.0
eBook Description:
This book provides foreigners with a head start to understand Brazil and Brazilians. When thinking about Brazil what comes to mind is Rio de Janeiro, Carnival parades, beaches, forests, women in bikinis and soccer players. But Brazil is much more. This will help you get past those "selling" images and get to know a more about the real country and its people, both the bright and dark side.