What You Need to Know Before Travelling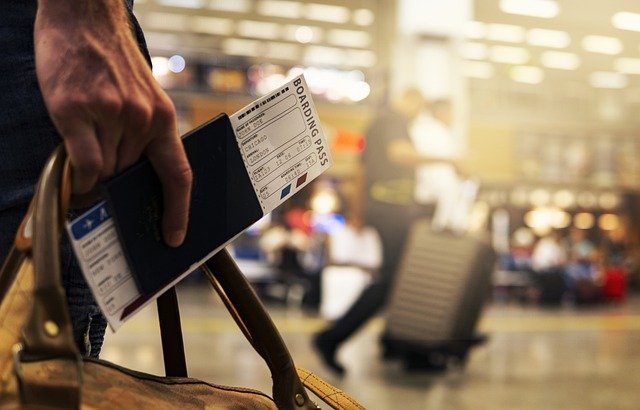 Travelling is thrilling and new, but it can also be costly, chaotic, and upsetting if you don't know the valuable suggestions. Whether you're a seasoned traveler or a newbie, these travel tricks will help you get prepared to start!
Consider your next vacation. Visualize it! The journey might be a single, family, honeymoon, or to visit your folks.
Our travel hacks and list of the best books about travel will save you from various mishaps on the road. Even these tricks can help you cut your travel expenditures practically to nil, enabling you to explore more!
Travel Hacks You Need to Know
Package Deals
Booking a vacation package is more convenient than putting your trip together piecemeal, but it may also save you money on the overall cost of your trip!
Many travel agencies, such as Apple Vacations, Cheap Caribbean, and United Vacations, provide cheap travel packages that include your flights, ground transportation, all-inclusive hotel stay, and even excursions, all at a reduced price.
Seasonal Awareness
If you want to avoid the crowds, find out what is happening in the tourism industry for your favorite location on the best times to visit the place.
It's the best time to make a tour between the peak and off-peak tourist seasons since you can still enjoy beautiful weather without the crowds and spend less than you would during the peak season.
If you're looking for the best of both worlds, you'll be able to take advantage of both peak and off-peak tourist seasons. The months of July, November, and December are perfect for tourists who want to relax and unwind during their vacations.
Flight Ticket Booking
Don't restrict your search to solely round-trip flights! There are many more options available. In many cases, buying two separate one-way tickets and utilizing two different airlines instead of one might result in lower prices.
Nowadays, many airline companies help you identify the least priced travel combinations and recommend the ideal time to book your flights. When utilizing reward points to cover just one leg of your travel, purchasing separate tickets might be advantageous.
Days to Go: Coming Close
Contact Your Credit Card Provider
Before you fly overseas, contact your credit card company, and it'll assist you in avoiding any account freezes that may occur due to suspicious conduct. In addition, contact your mobile phone provider to find out what international calling plans are available to you.
It's sometimes worth spending a little more money for full service than depending on possibly unreliable Wi-Fi.
Install Offline Google Maps
While using a paper map is becoming more antiquated, many people believe that Google Maps is just as pointless even when not connected to the internet. The good news is that even if your network is spotty or you have to spend money on data, you won't get lost using Google Maps if you don't have access to Wi-Fi.
Install Google Maps: go to the location you want to store on the map, enter 'ok map' into the search option, and then hit 'download' – and you will be able to access it even while your computer is in flight mode.
Travel Tips: While In-Destination
Google Translator
Technology may be a lifesaver when we're on the road and don't speak the same language as the locals. For travelers who aren't fluent in several languages, the Google Translate app may assist us in broadening our horizons and overcoming linguistic hurdles.
Use the Google Translate application! Google Translate, like Google Maps, is also accessible when in flight mode. It is possible to snap a text picture or talk into your phone and obtain real-time translations.
Avoid Currency Swap from Locals
It is no longer necessary to convert money at the airport or the local currency trading when you can use your Visa or MasterCard to pay off your shopping. You may also find ATMs at your destination that you can use to cash out local currencies.
Apart from charging a fee of their own, many money exchangers take advantage of the public by offering inflated conversion rates, often worse than those provided by your local bank.
Get a Taste of the Local Area
While the resort complex may give you a flavor of the local culture, getting out and seeing more of the area can bring you even more excitement. Explore some of the nearby artifacts, meet some natives, and sample some of the local food on a day trip.
Check Out The Best Books About Travel
So, you've decided it's time for a trip. Simple! When it comes to organizing your vacation, these best books about travel are here to assist you through your return home. Use these travel hacks to save time and money and feel more prepared for your trip.
1. How to Fly for Free: Practical Tips The Airlines Don't Want you to Know
Travel expert Scott Keyes helps portray how to achieve elite status on just one journey, bring a friend along for free for two years, add more cities to your trip, get bumped, and much more in this comprehensive guide. It's a short writing that gets to the point. It's a how-to manual for slashing your airline costs.
2. The Best Travel Hacking Guide: How to Get Cheap Vacations and Earn Free Flights!
It is the 1st volume of the Travel Cheap series by J. Warden, a handbook that will give you the skills essential to visit your ideal locations. The book discredits the industry's misconception that travel is costly and that friendly vacations need significant money.
3. How to Travel the World on $50 a Day: Revised: Travel Cheaper, Longer, Smarter
It's a must-have for every savvy traveler. With almost a decade of travel experience, Matt Kepnes came up with his travel experience and secrets he has been using. Learn how to game the system to receive free flights, hotels, and tickets.
Bottom Line
To become an expert traveler, you need to develop specific skills and know all the travel hacks. In the most difficult of circumstances, it's a must-have piece of gear. There's always a way out. Simple!
The truth is, there are a lot of hidden tips and tactics that can permanently alter your travel habits! Make your trip less stressful and more relaxing by planning ahead of time with the help of the best books about travel. Make sure you never miss another flight, figure out how to pack more competent or save a few more dollars!