7 Best Free Books on Writing for Students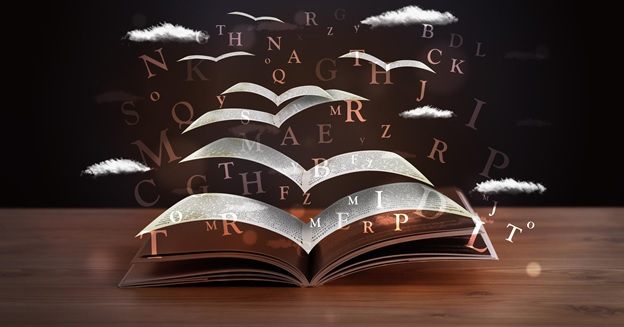 It is not easy to be a successful student when you have to write great crowds of academic papers. They all are different and have different purposes, as well as standard but complicated requirements. Many students cannot get the highest grades because their writing skills are not good enough. They need help and so look for it on the Internet.
Many students use the help of custom writing services. A reliable and Smart Writing Service can solve all your academic hardships. It surely has qualified and skilled experts. They specialize in different disciplines and can cover any topic suitable for all assignment types. It is, however, only one of the possible solutions. We know a lot more and one of them is to read special books on writing for students. We will highlight 7 options, which will surely help to elevate your current level of academic writing skills. Let's check them here below:
Academic Writing: A Handbook for International Students by Bailey
This one is very popular. It offers a pre-sessional course in English. The book is full of practice exercises, which involve all aspects of academic writing. It contains answer keys to be sure you make everything correctly.
Writing for Academic Success by Craswell
This book is also helpful for students who want to improve their academic writing skills. It covers various aspects of writing and helps to handle possible issues. For example, it explains how to improve time management, write great thesis statements, answer examination questions, and other kinds.
Writing Essays in English Language and Linguistics by Murray
This piece is a perfect guide for all students who have problems with essay, project, and report writing. The level of complexity suits the university. It suits undergraduate and postgraduate students perfectly.
Writing at University: A guide for students by Crème, P. and M. Lea
This book helps students to assess everything they read and write clearly and thus develop critical thinking.
Academic Writing Course by Jordan
Many students are not able to link different parts of their essays to each other. By reading this book, they will be able to overcome this issue. It also focuses on spelling, punctuation, irregular verbs, and so on.
Study Writing from Cambridge University Press by Hamp-Lyons, L., and Heasley
It is another great book, which teaches smart methods of writing. It enriches the experience even of very good writers.
Academic Writing for Graduate Students
This book introduces effective models of academic writing. It also provides tips on finding and developing your own style. In case you write a research paper, coursework, or similar project, it will be a perfect assistant for you.
Read More
Although these 7 books are great to improve your academic writing skills, you should not limit yourself. You can find many other learning materials that can be found in local and virtual libraries. They come in different forms and can be accessed for free. Considering reading various:
Tutorials;
Samples;
Manuals;
Guides, etc.
Apply Technology
You should never deny the power of technology. Different inventions were designed for students to help them with all the projects they do in various ways. They also help to boost all their skills. When it comes to writing assignments, you can use special learning apps. These are as follows:
Grammar checkers to check your grammar, punctuation, and spelling.
Editors to check and boost the readability of your texts.
Citation generators to be sure you insert your citations and reference lists correctly.
Plagiarism checkers help to spot non-unique content and thus eliminate it.
Topic generators to generate many ideas for your academic projects.
Commonly, all these apps are free of charge. They have free versions, as well as paid. Each app has certain benefits, and it is necessary to try the apps of various manufacturers to understand which ones suit you.
Consider Custom Writing Aid
As we have mentioned at the beginning of our guide, many students prefer custom writing services. These are special academic platforms with certified and experienced writers, editors, and proofreaders. They are able to match the top standards of writing that are suitable for every high school, college, and university. The arsenal of their skills includes:
Writing;
Proofreading;
Citing;
Outlining;
Rewriting;
Editing;
Calculating;
Programming, etc.
A common writing platform has about 200-400 experts. It means you will easily find a helper in every academic field. These can be:
Computer science;
Physics;
Math;
Literature;
Sociology;
Culture;
Ethics;
Sports;
Philosophy;
Medicine;
Arts, etc.
Of course, all experts know how to write any essay type. You may also count on other pieces of writing. These are:
Resumes;
Admission letters;
Personal statements;
Book reports;
Speeches;
Presentations;
Case studies;
Term papers;
Dissertations, etc.
Thanks to the advanced skills of writers, they easily meet the shortest deadlines. Just provide clear instructions and if they are realistic, your paper will be delivered to you on time. All the projects are free of plagiarism because experts apply smart checkers. They also know how to format papers according to APA, MLA, Chicago, Harvard, and so on.
The prices are not expensive. All highly reputed platforms set quite cheap and affordable prices. The total cost depends on your settings. Fill in the order form and provide the next details:
Quality;
Type;
Skill;
Format;
Length;
Deadline, etc.
These indicators affect the cost. Change at least one demand to see how it changes the cost. It's a fast method to adjust the order according to your financial possibilities.
Summing Up
Different papers may include all kinds of issues. Most of them are related to your writing skills and knowledge of a certain subject. That is why you should develop them in all available ways. One of them is to read the books we have highlighted above. In case you need some time to enhance your skills, use custom writing help, apply learning apps, and so on. The combination of these methods increases your chances to enjoy success and get the most out of your writing.