100 Best Free Science Documentaries Online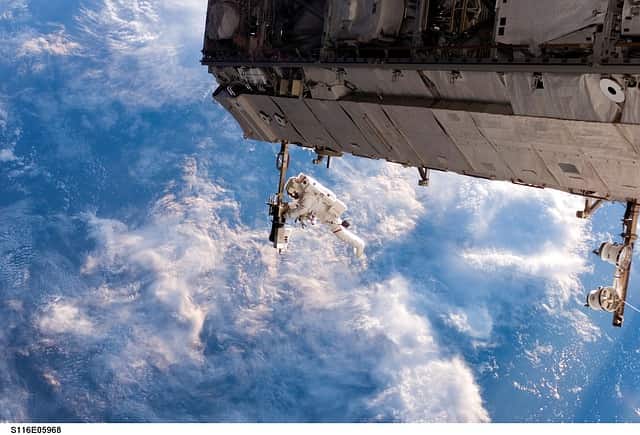 Health and Medicine
These documentaries cover topics like health care, diseases, nutrition, nursing, and more so you can get great insights into health-care health and medicine

Drugs
Learn how drugs impact the brain and the variety of legal restrictions imposed upon them from these documentaries.
Ecstasy Rising: Watch this video from Primetime to learn more about ecstasy, its effects and more.
Big Bucks, Big Pharma: This documentary attempts to expose the business behind medicine–often done at the expense of the health of consumers.
Prescription for Disaster: Learn why the billions poured into medical treatments may not be helping people to live longer, healthier lives through this documentary.
The World's Most Dangerous Drug: This show will expose the true danger behind methamphetamines.
In Pot We Trust: Here you'll find a film that wants to show the medical benefits of marijuana.
The Drugging of Our Children: More and more children these days take drugs for behavioral issues like ADD and ADHD, but this documentary points out that those drugs can have pretty serious side effects as well.

Genetics
From cloning to genetic disorders, these documentaries will shed some light on your DNA.

Evolution and Biological History
Learn more about life on earth, from the earliest cells to the evolution of humans, from these documentaries.
The Four-Winged Dinosaur: Watch this film to learn how one of the earliest ancestors of birds may have been able to fly.
Neanderthal: Learn more about this close human relative, what it was like, and some of the factors that caused it to go extinct while we flourished in this film.
The Ape That Took Over the World: This film will help you to better understand the steps and even leaps in evolution that brought human beings to where they are today.
Why are We Here?: In this film, you'll get a scientific examination of the origins of life from author Richard Dawkins.
A War on Science: This documentary shows the longstanding battle between proponents of evolution and those of intelligent design.
From Butterflies to Humans: Try out this documentary to learn what forces cause animals to evolve and how the process works over time.
Ape to Man: Here you'll find the story of the quest for human origins, one that has already spanned 150 years.
Dinosaur Hunters: Secrets of the Gobi Desert: This film brings some of the latest dinosaur finds to life in stunningly realistic animations.
The Truth About Killer Dinosaurs: This BBC documentary explores how some of the fiercest dinosaurs lived, ate, got around and more.
Dinosaur Planet: Follow along with this documentary as it shows you the story of a young velociraptor named White Tip.
Dinosaurs: Giants of Patagonia: This movie will allow you to see some of the biggest dinosaurs brought to life as well as learn what the most important dinosaur discoveries have been.
Origins of Life: Check out this movie to learn more about how scientists think life arose from single-celled organisms.

Physics
Even if you don't know a ton about physics, these great movies will show you how the universe works from the smallest particles to the biggest galaxies.
The Quantum Revolution: Dr. Michio Kaku explores the cutting edge of quantum science in this short documentary.
Pythagoras: While not really a physicist, Pythagoras did come up with some of the most important mathematical and philosophical issues, or so we think, as this documentary will show.
Cold Fusion: Fire from Water: This documentary offers a chance to learn more about a potentially cleaner and better source of energy.
Uncertainty Principle: This short film will explain the history and fundamentals of quantum mechanics.
Illusion of Reality: Professor Jim Al-Khalili explores how studying the atom forced us to rethink the nature of reality itself in this engaging documentary.
Albert Einstein: Check out this documentary to learn more about this renowned physicist and thinker.
The Atom Smashers: This documentary follows researchers at Fermilab as they attempt to find the Higgs-Boson particle.
Stephen Hawking and the Theory of Everything: Learn more about the work of cosmologist Stephen Hawking in this film.
The Universe: Beyond the Big Bang: This movie shows how different cultures think the universe began and how it will end, including information from leading scientists.
Absolute Zero: Here you'll follow a team of scientists as they attempt to reach absolute zero.

Environment
These documentaries focus on technologies and conservation efforts meant to preserve the environment.

Geology
In these movies, you'll be able to learn about the regions of the world, how Earth's processes work, and much more.

Space
Explore the solar system and beyond with these great space-focused documentaries.

Technology
These documentaries will help you learn about computers, robots and even the beginnings of electricity.
Nature
Study the natural world and the fauna that calls it home through these free documentaries.

Miscellaneous
Watch these films to fill in the gaps in your scientific knowledge.
Dangerous Knowledge: Here you'll find a great biographical film that addresses some of the eccentric, depressed, and often volatile men who helped foster modern science and mathematics.
Earthlings: Gain a greater respect for the creatures and the world around you through this documentary.
This Is Coffee: Learn more about the history, biology and social role of coffee through this film.