Calculus Made Easy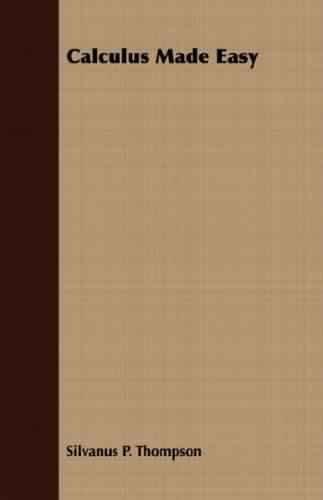 Calculus Made Easy
by Silvanus P. Thompson
eBook Details:
Publisher: The MacMillan Company 1914
ISBN/ASIN: 1409724670
Number of pages: 315
eBook Description:
The book for the mathematically eager who know some algebra. The first edition appeared in 1910, and overall a million copies have been sold. Most talk of continuum and its infinities is suppressed. A remarkable and original user-friendly approach to the study of calculus.