Free Networking Books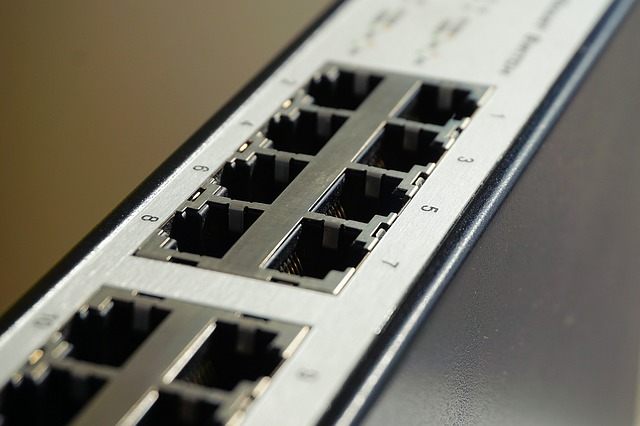 The networking topics include designing and building networks, operating Cisco routers, and passing the CCNA exams. Browse around the Windows and Linux sections to see the networking books specific to the OS implementation. There are also several Java networking titles. The rest fit here.
Introduction to Networking Technologies (Not Available) – There are many different computing and networking technologies – some available today, some just now emerging, some well-proven, some quite experimental. Understanding the computing dilemma more completely involves recognizing technologies; especially since a single technology by itself seldom suffices, and instead, multiple technologies are usually necessary. This document describes a sampling of technologies of various types, by using a tutorial approach. It compares the technologies available in the three major technology areas: application support, transport networks, and subnetworking. In addition, the applicability of these technologies within a particular situation is illustrated using a set of typical customer situations.
Linux Network
Administrators Guide – The Internet is now a household term in many countries. With otherwise serious people beginning to joyride along the Information Superhighway, computer networking seems to be moving toward the status of TV sets and microwave ovens. The Internet has unusually high media coverage, and social science majors are descending on Usenet newsgroups, online virtual reality environments, and the Web to conduct research on the new Internet Culture. Of course, networking has been around for a long time. Connecting computers to form local area networks has been common practice, even at small installations, and so have long-haul links using transmission lines provided by telecommunications companies. A rapidly growing conglomerate of world-wide networks has, however, made joining the global village a perfectly reasonable option for even small non-profit organizations of private computer users. Setting up an Internet host with mail and news capabilities offering dialup and ISDN access has become affordable, and the advent of DSL (Digital Subscriber Line) and Cable Modem technologies will doubtlessly continue this trend.
TCP/IP Tutorial and Technical Overview – The TCP/IP protocol suite has become the de facto standard for computer communications in today's networked world. The ubiquitous implementation of a specific networking standard has led to an incredible dependence on the applications enabled by it. Today, we use the TCP/IP protocols and the Internet not only for entertainment and information, but to conduct our business by performing transactions, buying and selling products, and delivering services to customers. We are continually extending the set of applications that leverage TCP/IP, thereby driving the need for further infrastructural support.
Introduction to Networking and Data Communications – Data Communications is the transfer of data or information between a source and a receiver. The source transmits the data and the receiver receives it. The actual generation of the information is not part of Data Communications nor is the resulting action of the information at the receiver. Data Communication is interested in the transfer of data, the method of transfer and the preservation of the data during the transfer process. In Local Area Networks, we are interested in "connectivity", connecting computers together to share resources. Even though the computers can have different disk operating systems, languages, cabling and locations, they still can communicate to one another and share resources. The purpose of Data Communications is to provide the rules and regulations that allow computers with different disk operating systems, languages, cabling and locations to share resources. The rules and regulations are called protocols and standards in Data Communications.
Understanding LDAP – Design and Implementation – This IBM Redbook will help you create a foundation of LDAP skills, as well as install and configure the IBM Directory Server. It is targeted at security architects and specialists who need to know the concepts and the detailed instructions for a successful LDAP implementation.
Zen and the Art of the Internet – A 1992 book on Internet technologies
Internetwork Design Guide – This publication provides internetworking design and implementation information and helps you identify and implement practical internetworking strategies that are both flexible and scalable. This publication was developed to assist professionals preparing for Cisco Certified Internetwork Expert (CCIE) candidacy, though it is a valuable resource for all internetworking professionals. It is designed for use in conjunction with other Cisco manuals or as a standalone reference. You may find it helpful to refer to the Internetworking Case Studies, which provides case studies and examples of the network design strategies described in this book.
Internetwork Troubleshooting Handbook (Nota Available) – Because of the rapid and ongoing developments in the field of networking, accurate troubleshooting information is an ever sought-after commodity. Because of this, the Cisco Press Internetworking Troubleshooting Handbook is a valuable resource for networking professionals throughout the industry. For the second edition of this book, we gathered together a team of troubleshooting experts who thoroughly revised the material in each of the technology areas to include the most current and relevant troubleshooting information and solutions available today. Their goal and ours was to provide networking professionals with a guide containing solutions to the problems encountered in the field in a format that is easy to apply. We hope that this publication meets that goal.
Internetworking Technology Handbook – Connecting individual network or systems through networking devices. Free book download is a concise robust book on internetworking technology. Book covers fundamentals including LAN, WAN, basic networking architecture and provides the IBM based networking architecture as examples.
The Internet Companion – A Beginner's Guide to Global Networking (2nd edition) – Internet is a common, but powerful tool today for communication. This free tech book made an attempt to simplify some of the complex fundamentals and facts about internet. The first edition was about common internet journey, and this second edition is more on modern growing internet era with commercialization and complex multimedia browser tools. This book mentions fundamental concepts of internet, internet etiquettes, using online resources, internet hardwares, softwares, etc.