A text book of the principles of osteopathy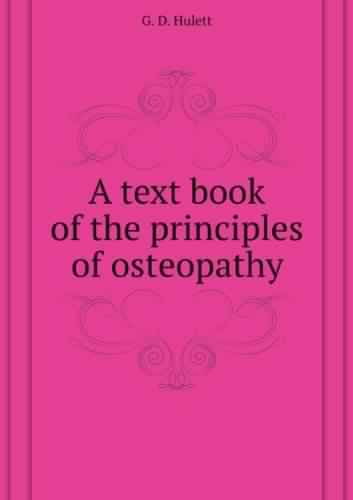 A text book of the principles of osteopathy
by Guy Dudley Hulett
eBook Details:
Publisher: A.T. Still Research Institute 1922
ISBN/ASIN: B004G2CQEQ
Number of pages: 192
License(s): Archive.org
eBook Description:
The work is designed primarily for the student who is beginning to study the new method of healing. Yet there are many points of interest which will help to throw light upon some of the vexing problems that continually arise in the experience of the busy practitioner.